Double Up On Memories
Double your fun and create unforgettable memories with VIDO's board games.
Backgammon and Chess are more than just board games at VIDO - it's a way to bring friends and families together and create beautiful memories.
Imagine sitting by the water on a sunny day, playfully challenging your friend to double the stakes across a beautifully designed board.
To us, that's the spirit of luxury board game classics. And each VIDO set is a celebration of the good times and camaraderie that often go on to become life's most cherished moments.
Crafted with care and attention to detail, our backgammon and chess sets are designed to make your experience truly exceptional. Choose from our range of stunning designs and styles, and let the good times roll. Make memories that will last a lifetime with VIDO.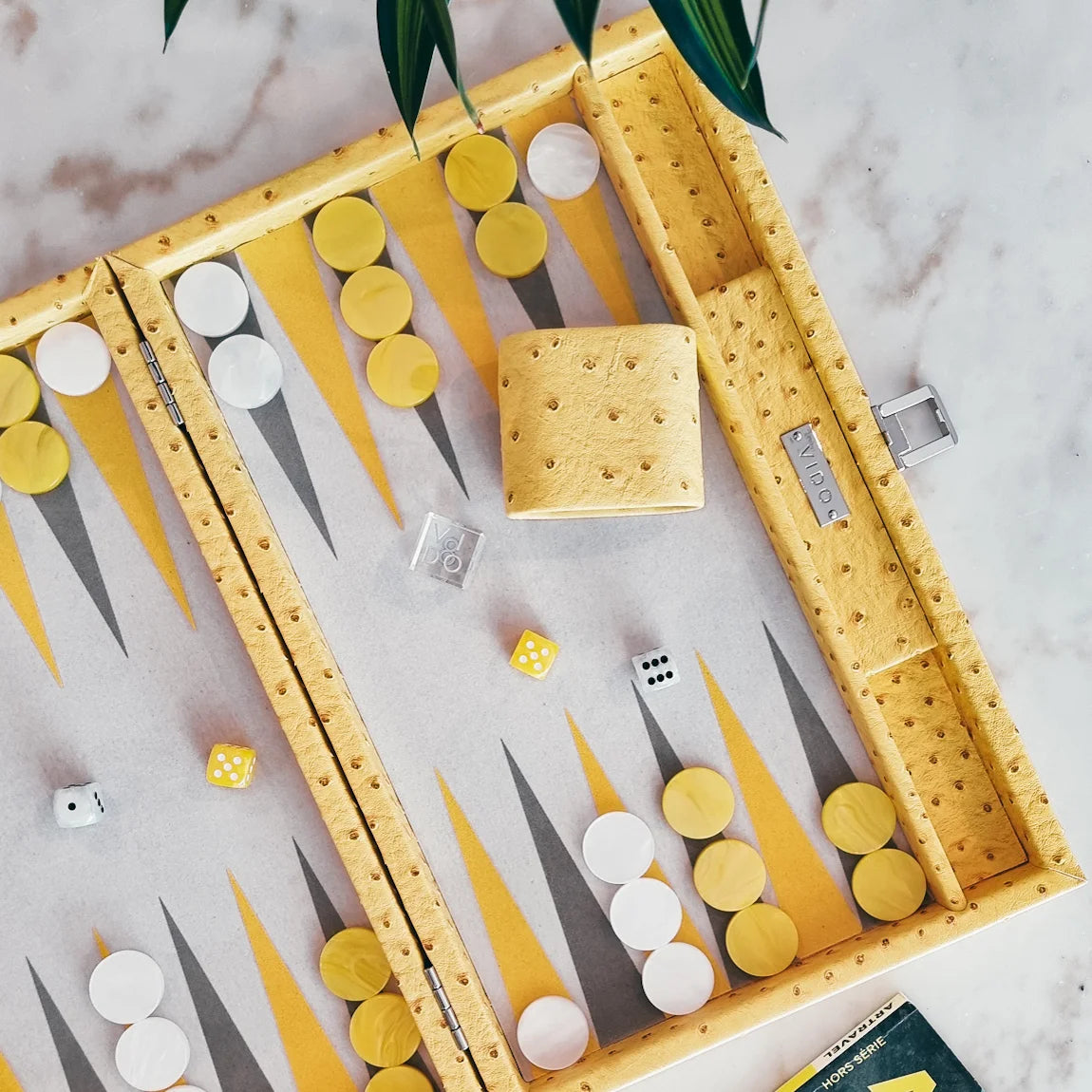 A Tribute To Board Game Classics
At VIDO, we're on a mission to share the carefree joy of backgammon in an authentic, contemporary, and sustainable way.
Our colourful backgammon sets, designed by nomadic French travellers, are crafted exclusively from high-quality, ethically sourced materials. We believe that backgammon should go wherever life takes you, and our sets are designed to do just that.
Whether you're picnicking in the park or lounging on the beach, our sets are the perfect companion for your next adventure. With their vibrant colours and intricate designs, they're sure to catch the eye and inspire joy and laughter wherever you go.
So why not experience the joie de vivre of backgammon with VIDO? Our sets are not only beautiful but also environmentally friendly, making them the perfect choice for those who value sustainability and style.
VIDO /Vee-Do/ Noun
Derived from the French term 'videau', which references our iconic crystal doubling cube, to double both the stakes and the fun of the Backgammon game!
See Doubling Cubes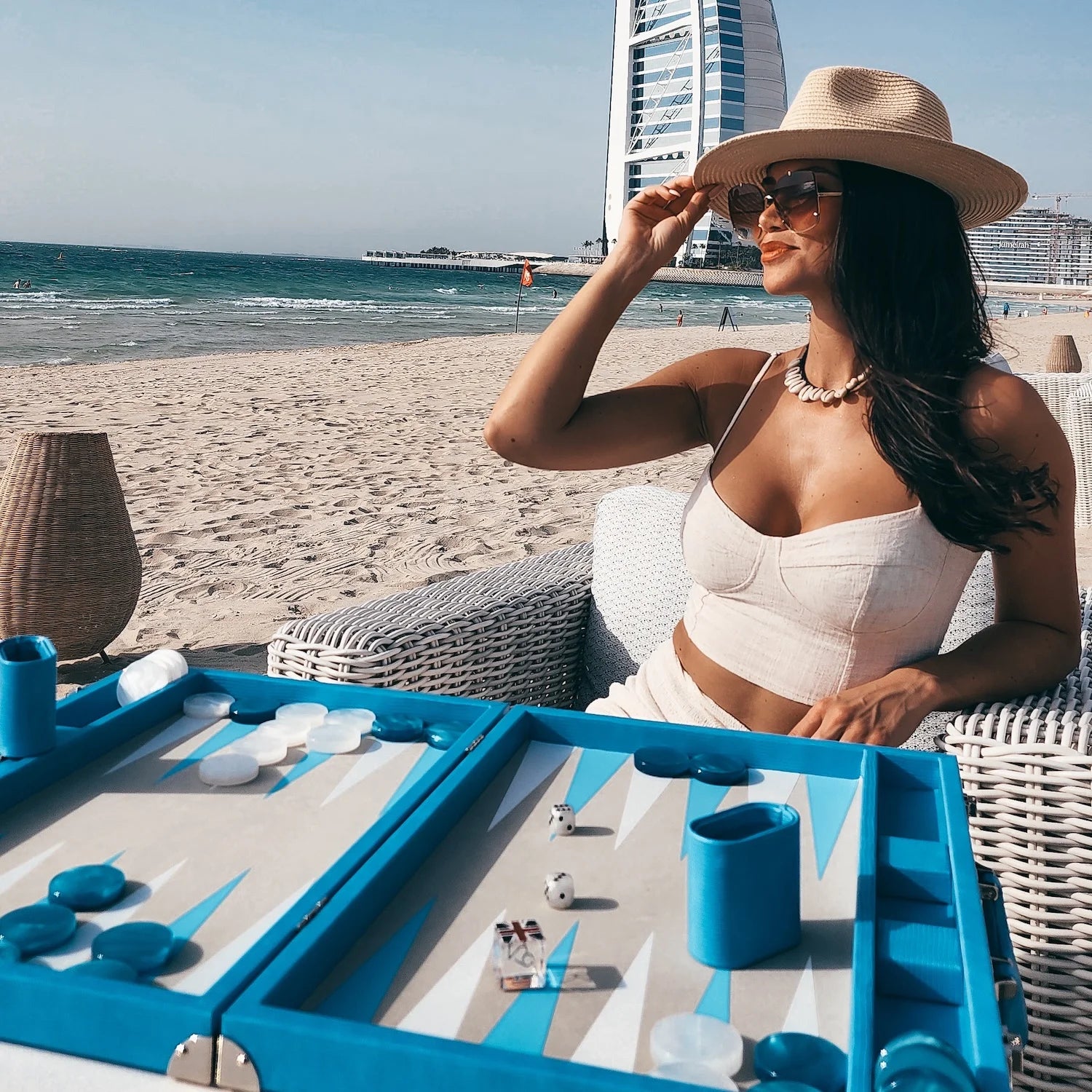 Elevate your game with VIDO - The Dubai brand of luxury board games.
At VIDO, we're passionate about helping you create memories that will last a lifetime. We believe that backgammon is more than just a game - it's a way to unwind and connect with the people you love the most.
Our sets are designed to bring the carefree bohemian spirit of the Mediterranean to your doorstep. Each set is crafted to infuse fun and laughter wherever life takes you, whether you're at the beach, in the park, or in your own backyard.
With VIDO, you can count on upping the ante every time you play. Our high-quality sets are designed to bring sophistication and style to your gaming experience. No matter your playground or your opponent, you can be sure that VIDO will make your next game unforgettable.
So are you ready to embrace the joy and spirit of backgammon with VIDO? Let us help you make memories that will last a lifetime.
View our products