Timeless Games, Contemporary Designs.
A modern take on classic luxury board games. Crafted responsibly with only the finest materials.
Backgammon | Best sellers
Responsible design

Designed with passion and durably crafted for a great backgammon experience.

Sustainable Sourcing

We only use vegan leather and sustainable products to preserve the environment and animal welfare.

Express deliveries

Fast responsive service and deliveries with the world's most reliable shipping companies.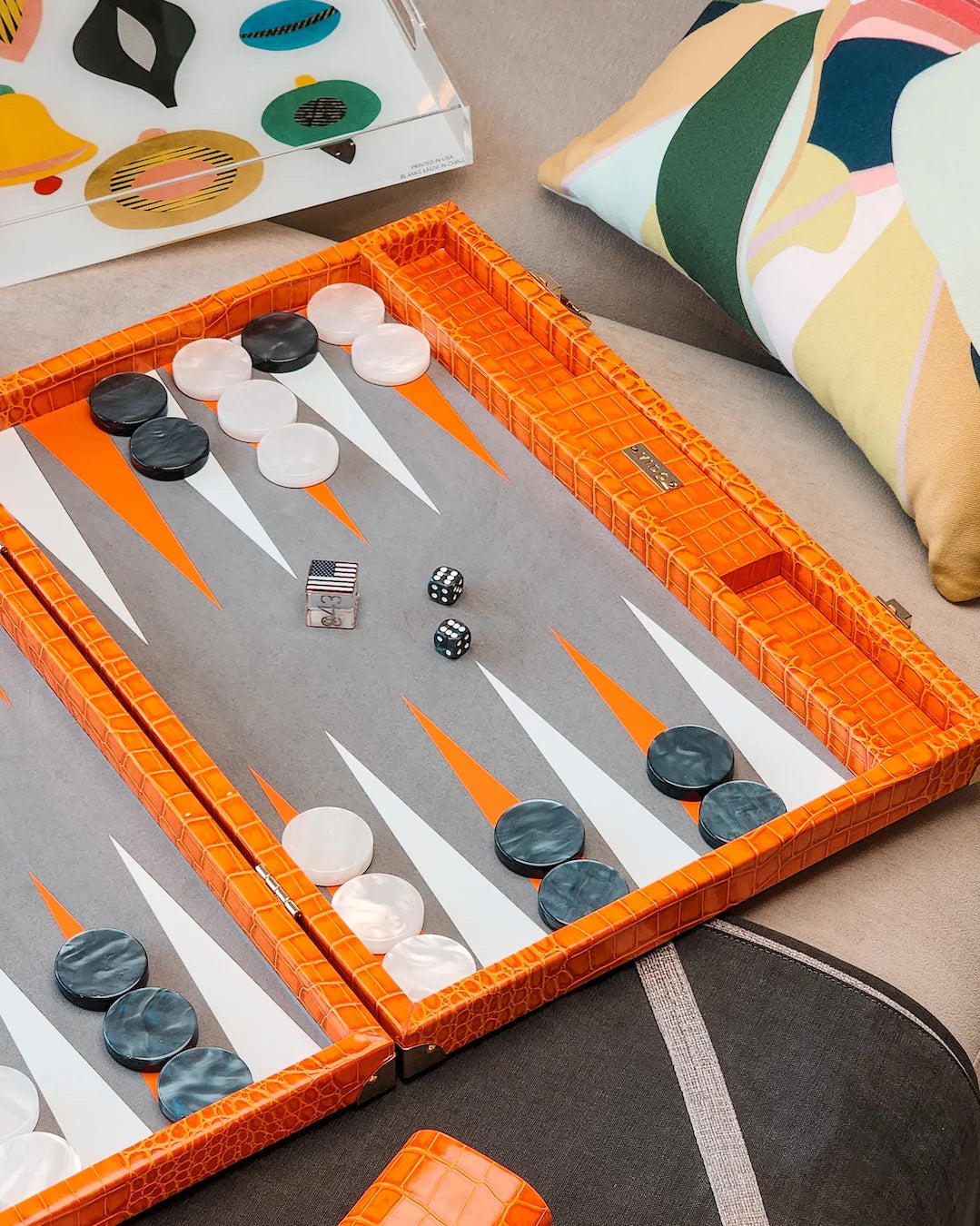 A Tribute To Backgammon
Experience luxury backgammon at an affordable price.
Our backgammon boards are thoughtfully designed for the most discerning players.
From ethically sourced vegan leather to our premium checkers with a beautiful mother-of-pearl finish, we meticulously craft every aspect of our sets to offer maximum durability and style.
Our mission is to provide an authentic, contemporary, and sustainable backgammon experience, without the hefty price tag.
Shop now
Chess in style
Welcome to our exquisite collection of Luxury Chess Sets, where sophistication meets sustainability.
VIDO, your new chess store: Elevate your game with meticulously crafted sets, featuring magnetic pieces for a great ease of play, and a very convenient hidden storage space.
Each model boasts strictly selected premium vegan leather, blending timeless design with sustainable luxury. Enjoy a chess set that not only showcases elegance but aligns seamlessly with your taste and values.
Choose more than a game - choose a statement of style!
Shop now
Testimonials
Simon H. - United Kingdom

" Received both sets. Stunning! Very happy with them. Thank you. "

Ewan C. - Dubai

" Had my first game last night. Really like it. Am glad I went for the bigger one too :) "

Alan B. - United States

" Just got my Azure set. Great board to play on. Fantastic work for that price, guys. Thanks "

Alex M. - Brazil

" Muito obrigado!!! E parabéns pelo lindo produto que vocês fabricam! I loved it! "

Laurence J. - France

" J'ai bien reçu la marchandise aujourd'hui et en parfait état. Les backgammons sont très beaux. Merci mille fois! "